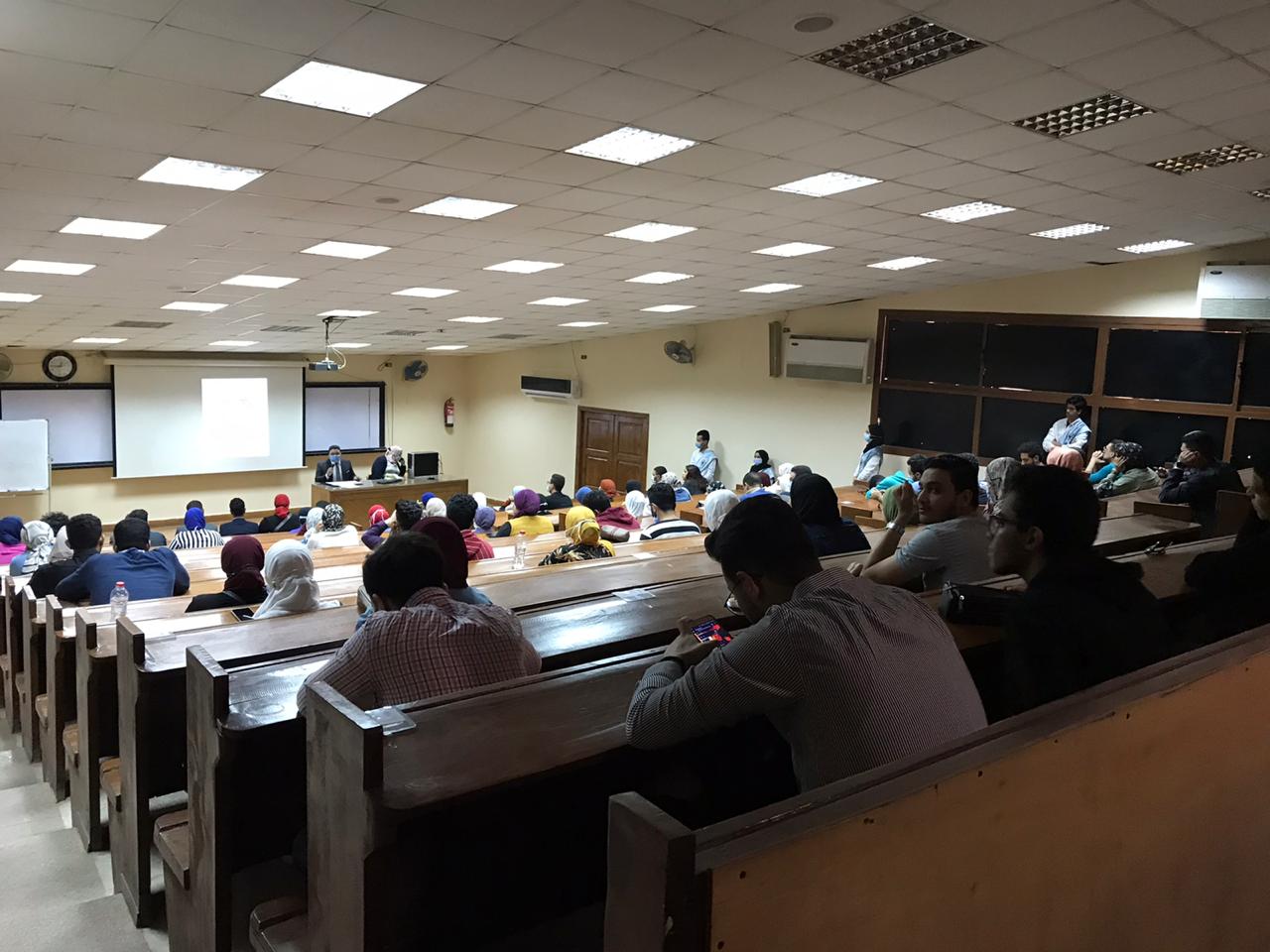 Mansoura University held a seminar, and Under the precautionary measures, the " Students for Egypt family" at Mansoura University organized a symposium entitled Values ​​and Respect for Others for the Faculties of the medical and engineering sector on Monday, November 9, 2020, at the Faculty of Medicine, as part of the activities of an initiative we can do it (respect the other.)
The activities of the symposium were held under the care of Prof. Ashraf Abdel Basset, President of the University, Prof. Mohammad Atiya al-Bayoumi, Vice President for Education and Student affairs.
It is worth noting that the symposium aims to enhance students' abilities to make ethical decisions based on solid foundations of values ​​that enhance respect for the other, enable students to participate in dialogue based on ethical foundations, develop students' abilities towards a direction of reconciliation, accept the other, and spread a culture of peace .The symposium revolves around on the concepts of establishing values of ​​(respect, love, perseverance, giving, loyalty, and hope), it also included clarifying the concepts of respect for others and accepting differences between people, in addition to clarifying the rights and duties of university students, and the university student's charter. Each of the following lectured at the seminar : Dr Dina Abu-Ela, Professor and head of the department of Sociology at the college of Arts, Dr. Ahmed Shaddad, Assistant Lecturer of Criminal Law, Faculty of Law, supervised by Dr. Mohamed Sabry, the pioneer of the students for Egypt family , Prof. Iman Ahmed Abul Fadl, coordinator of the seminar and vice director of the Center for Persons with disabilities at the university.