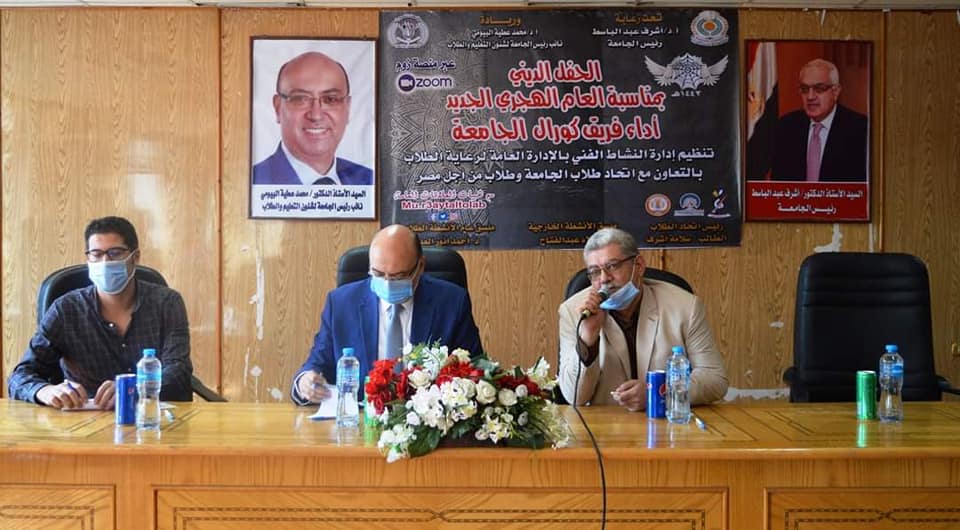 Preparations of the General Administration for Student Welfare for the 2020-2021 academic year
Mysneakers | Air Jordan 1 High University Blue Hoodie to Match
Within the framework of Mansoura University's plan to receive students for the new academic year 2020-2021, Prof. Mohamed Attia Al-Bayoumi, Vice President for Education and Student Affairs,
held a meeting today, Monday, October 5, 2020, to discuss preparations for the next academic year, in the presence of both Messrs. Mohamed Abdul Latif, Assistant Secretary of the University for Education and Student Affairs, Prof. Saad Abdel-Wahab, Assistant Secretary of the University for Administrative Affairs, Dr. Ahmed Al-Adl, Student Activities Coordinator, Prof. Ibrahim Fahmy, Director General of Student Care, directors of departments of the General Administration of Student Welfare, directors of Student Care departments in various faculties of the university.
It is worth noting that the meeting dealt with the mechanisms of preparing for the new academic year and creating innovative activities that are compatible with the students' interests, in addition to discussing the reception plan for new students and introducing them to various student activities, sports, technical, scientific, cultural, social, mobile and public service, at the college and at the university level, in order to expand participation Students while adhering to the precautionary measures. He also thanked the directors of departments for all their activities during the past year, and certificates of appreciation were distributed to the directors of caring for college students and taking a group photo.